Are the flexible cob strips reliable?
COB strip is an absolutely new strip idea which invent by a Chinese company
EVERLUSTER
. COB(chip on board) idea appeared many years ago and already been widely used for downlight and street light. But is it really reliable to transfer this idea to the 
led strip
 products? For the led strip, the most important things are bend ability and stability. During installation, bending and Stretching is unavoidable, so it is very important to measure it. Now we got some meters of
cob strip
sample from them and do the stretching test: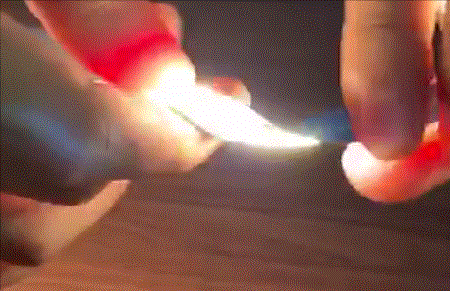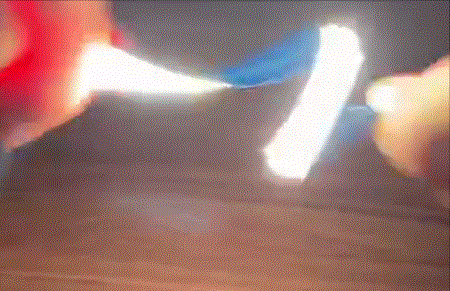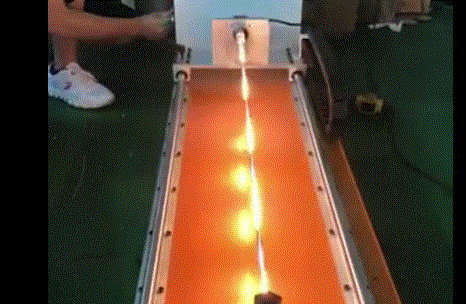 PS: Seems it works well. The amazing thing is that it can be bendable with a very small angle as they claimed.

How is the heatsink and life time of the cob strip?
l Power consumption
Power consumption will directly effect to the life time and heatsink, over power will speed the strip's aging, so here do comparison as follow:
I. COB strips Max. power: 15watt/meter
II. 2835 120leds strip: 14.4watt/meter
PS: It's nearly the same power consumption
l FPC thickness
An important factor to influence heatsink is the FPC's thickness of copper foil. Here do comparison as follow:
I. COB strip: 2OZ with gold deposition technology (1oz front, 1oz back)
II. 2835 strip: 2OZ with gilt technology (1oz front, 1oz back)
PS: The same thickness of the copper foil but cob strip with gold deposition technology is surely works better in heatsink.
Conclusion: Compare the cob strip with classic 2835/5050 led strip, it obvious do a good job in heatsink and life time.
Is the flexible cob strip being a perfect product? With any defects ?
In summary, the flexible cob strips with a lot of superiorities, but is it a perfect product?
Of course it's impossible. The deadly defect of the cob strips is the price! Price! price!
As a absolutely new products, all the material need time to control the cost. Compare to the classic 2835/5050 led strips, it obvious not competitive in price, But we believe after some times, the price can be go down fast in near future.
Another defect of it is the power consumption. Now in the market all the flexible cob led strips are Maximum 15watt/meter power, but there always some other lighting projects which require higher power with more lumens. Regarding that, the COB strip seems cannot meet the requirement. So the customers only have to select the 2835 or 5050 strip to instead.
Finally, since the cob design, this strip will widely been used for furniture lighting, home lighting and backing lighting. But during the COVID-19 time, mostly lighting designers is homebase. In near future, this product will more and more popular.